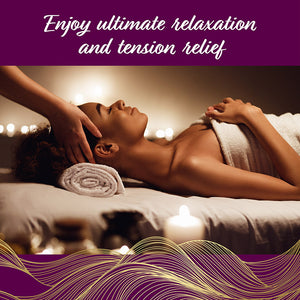 Our Wild Lavender massage oil was created to relax and calm the mind and body. We used the very best essential oils to cultivate a soothing affect by combining pure Lavender oil with a relaxing blend of Sunflower, Sweet Almond, and Grapeseed Oil.

For Massage Therapy & Aromatherapy - 8.8 fl oz

Relieve Stress
Sooth sore muscles
For professional or personal use
Provide moisture to the skin
SAFETY WARNING: Rub a small amount on the inside of your elbow area to test for any allergic reaction before use.
 Ingredients: Grapeseed Oil, Sweet Almond Oil, Sunflower Oil, Lavender (Lavenden).